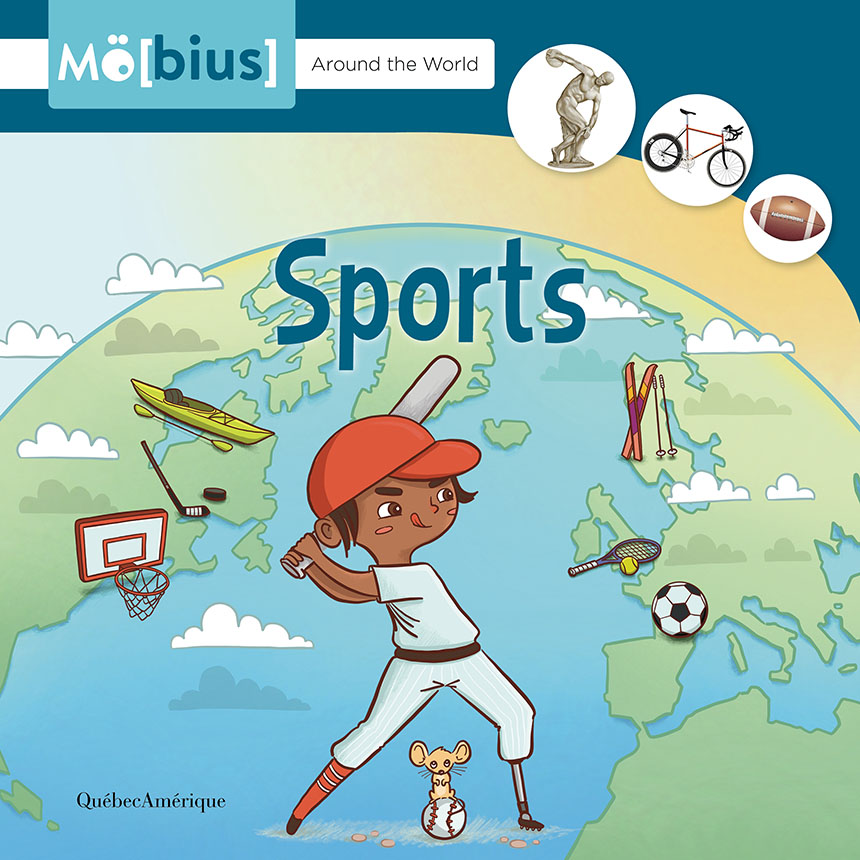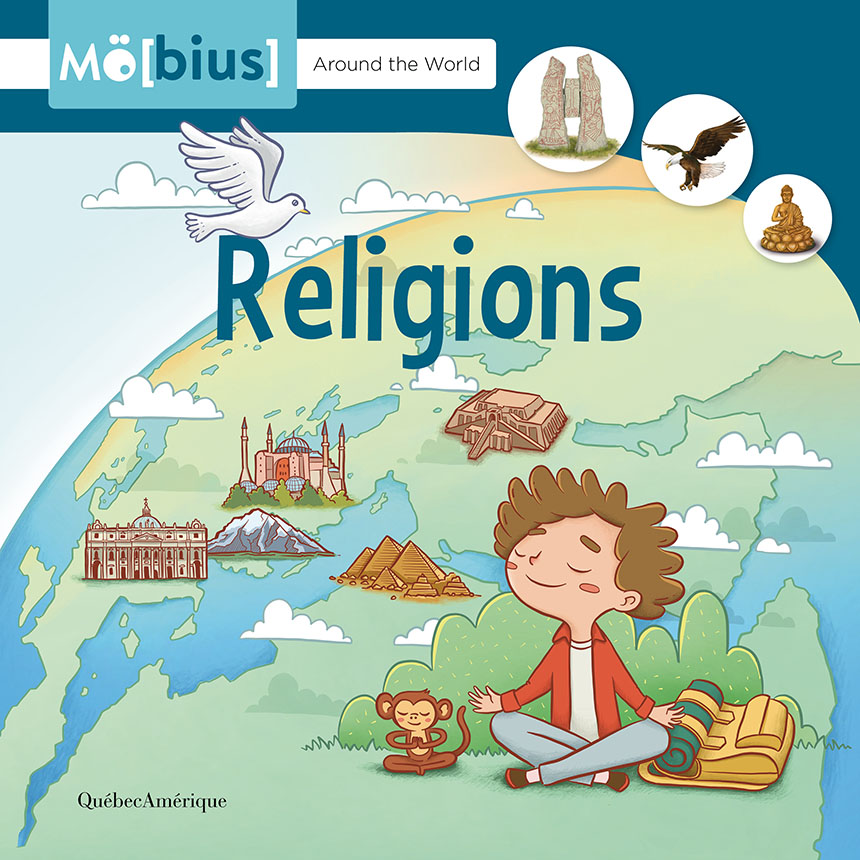 A series in 2 volumes
AROUND THE WORLD, takes readers on a journey to discover many of the planet's most fascinating peoples and places. This series of nonfiction titles, which mixes pictures, playful sketches and hyperrealistic illustrations, offers historical and scientific perspectives on a range of fascinating subjects to broaden children's horizons.
Each book includes activities that can be done at home or in the classroom as well as a glossary that acts as a mini-dictionary and provides definitions for more complex words, identified throughout the text using a special colour.
SPORTS have left their mark on the world's cultures over time, whether they are played in competition, to stay in shape, or simply for the fun of the game. While everyone on the planet runs by putting one foot in front of the other, each culture has its own version of sport—along with its own traditions. What are these sports? What are these traditions?
RELIGIONS phave left their mark on the world's cultures over time, even going as far as influencing the landscape. Temples, churches, and mosques rise majestically in the centres of villages, towns, and cities. But what are these religions? Where are they practiced?
TOPICS
Sports
Religions
Music (available soon)
Food (available soon)
TARGET AUDIENCE
Elementary school children, 7-12 years old
FORMAT
203 mm x 203 mm, (8 in X8 in)
Also in the Children's Category